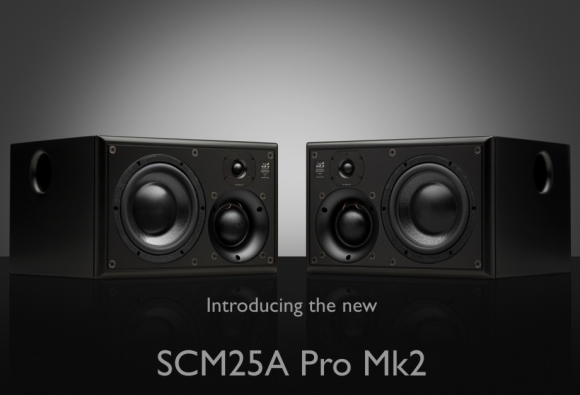 £8490
ATC SCM 25A Pro

The instant impression is that despite their compact size, these monitors deliver a very well-balanced spectrum, with a surprisingly strong, extended and confident bass.
The mid-range is nothing short of astonishing — superbly accurate, honest and dynamic — but then the ATC soft-dome mid-range driver has always been a major strength of the marque.
The high end is detailed, open and airy, but not hyped or exaggerated in any way, and all three drive units integrate smoothly to deliver an impressive ensemble.
I auditioned a very wide range of material on the SCM25As, including commercial recordings of complex orchestral, choral and chamber works, simple instrumental and vocal quartets and duos, large and small-scale jazz, rock, R&B and pop recordings, and a wide range of material I've recorded myself. In every case, these monitors told the story exactly the way it was, revealing technical flaws and performance imperfections effortlessly and with perfect balance. Some 'monitors' seem to work well on rock music but are lifeless on classical, and others favour the opposite, but a real monitor should work properly and reliably with everything, and the SCM25s do."
No matter what I listened to, the mid-range clarity always shone out, allowing forensic analysis and precise adjustment of mixes, but without being tiring or overly clinical. In plain words, the accuracy and transparency of these monitors just makes it easier to hear what you are doing; there is no need for the forward, aggressive balance to which lesser designs resort to create the impression of detail.
The bass end is also powerful, clean and natural, with far more weight and power than might have been thought possible from a cabinet of this size, and it doesn't all disappear at low listening levels, either, which is unusual for a ported design.
"Very impressive — but only audition them if the funds are available in the bank... You won't want to go back to your old monitors afterwards! " Hugh Robjohns, Sound on Sound Magazine
ATC announces SCM25A Pro Mk2 – compact, three-way active studio monitor as evolution of popular predecessor…
ATC is proud to announce upcoming availability of the SCM25A Pro Mk2, a compact, three-way, high-performance active monitor — maintaining the core of its popular predecessor from which it evolved while refining key areas of design and performance.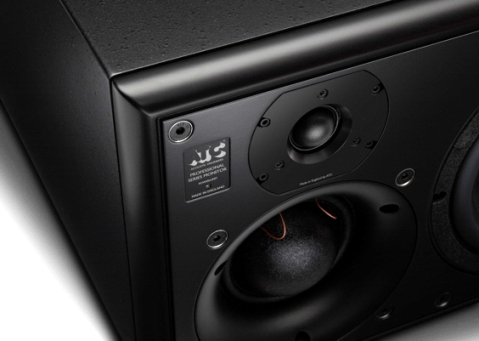 'S-SPEC' SH25-76S soft-dome, dual-suspension tweeter
All new to the SCM25A Pro Mk2 is its high-frequency driver, replacing its popular predecessor's OEM part with its own 'S-SPEC' SH25-76S, which is manufactured in-house with a no-compromise engineering approach (as fitted to the two-way SCM20A Pro and larger, three-way SCM45A Pro, SCM50APro, SCM100A Pro, SCM110A Pro, and SCM150A Pro models since 2015). This driver is a 1"/25mm soft-dome design, handling high frequencies above 3.5kHz, but, unlike almost any other 1"/25mm tweeter on the market, it employs both an upper and lower suspension to better support and control the coil and dome motion. This, therefore, makes for a narrower magnetic gap, resulting in higher magnetic flux, which, in turn, extends the high-frequency response and reduces 3rd harmonic distortion. As ATC R&D Manager Richard Newman notes, "We feel the new tweeter lifts the capability of the SCM25A Pro Mk2 to a higher level, retaining the outstanding balance of the monitor, but extending the high-frequency response and reducing distortion to really help lower-level detail in the high-frequency band cut through. This will greatly aid faster decision-making and outstanding translation outside of the studio."
ATC SCM 25A Pro Mk2: compact very high performance active 3-way studio monitor
The SCM25A Pro Mk2 is a compact 3-way high-performance active studio monitor loudspeaker, based around a 6.5"/164mm bass driver. The monitors combination of exceptional mid-range clarity, high output, extended bass response and modest size makes it ideal for nearfield monitoring in a wide range of critical applications.
The latest Mk2 version is updated with ATC's latest SH25-76S 'Dual Suspension' tweeter, extending the high-frequency response along with a reduction in distortion. These improvements ensure faster decision making and outstanding translation outside the studio.
ATC has become synonymous with active systems. Choosing to offer active loudspeakers (where the passive crossover network is replaced by active filters and multiple power amplifiers) is simply a result of the uncompromising attitude to loudspeaker design.While passive systems still have their place, and ATC engineering skills can still bring remarkable results from them,"active" is a fundamentally better solution to the problems posed by accurate, high level music reproduction.The ATC instinct is always for the better solution. Not cheaper, not quicker, but better.
It was the development of active loudspeakers that first brought ATC into electronics design and engineering. Active speakers demand multiple power amplifiers so ATC from the mid 1980s became not just a loudspeaker manufacturing company but an electronics manufacturer too.The further step from electronics for active speakers to a range of stand-alone amplifier products was natural and now means that ATC engineering is available from the recording desk or CD player output to the ears.
From modest beginnings ATC has grown to become one of the very few manufacturers successful across both domestic and professional audio. By selecting ATC you join a group of music lovers, professional audio engineers, studios and musicians across theWorld that understand and value the engineering that goes into an ATC product - and the sound that comes out.
ATC SCM 25A Pro Mk2 Features:
Compact very high performance active 3-way studio monitor featuring ATC SM75-150 Soft Dome mid-range driver.
Wide dispersion vs frequency for excellent stereo imaging over a large listening area.
ATC discrete MOSFET class A/B amp-pack delivers high dynamic range in combination with very low distortion and an extended HF bandwidth.
4th order active crossovers with all-pass phase compensation ensure outstanding driver integration.
Input sensitivity and bass 'lift' user controls.
Hand-built in England and covered by a 6-year warranty.
| | |
| --- | --- |
| | |
| 25mm Dual Suspension 'S-Spec' Tweeter | 75mm Dual Suspension Soft Dome Midrange |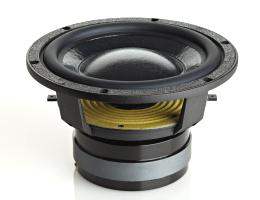 2x 220mm SC Carbon-Paper Bass
Specifications
Drivers: HF 25mm ATC Neodymium, Mid 75mm ATC Soft Dome, LF 220mm ATC short-coil Carbon-Paper cone
Amplitude Linearity ±2dB: 74Hz – 17kHz
Cut-off Frequencies (-6dB freestanding, no room gain): 47Hz – 25kHz
Dispersion: ±80° Coherent Horizontal, ±10° Coherent Vertical
Max. SPL (1 metre): 109dB continuous, 115dB peak (Per pair, IEC Weighted Pink Noise, anechoic).
Audio Input: Rear panel mounted female xlr (pin 2 +)
Input Sensitivity: 1V rms (ref. full output)
Input Sensitivity Trim: 0dB to -6dB/1V – 2V (continuously variable via rear panel trimmer)
Input Impedance: Balanced > 10kΩ
Amplifier Output Power: Bass 150W rms, Mid 60W rms, High 32W rms
Crossover Frequencies: 380Hz & 3.5Khz
Crossover Filters: 4th order critically damped with phase compensations
Low Frequency Boost: 0dB to +3dB at 40Hz (continuously variable via rear panel trimmer)
Overload Protection: Active FET momentary gain reduction
Dimensions (HxWxD): 271 x 430 x 411mm (Including handles of 39mm depth)
Weight: 25.1k (per cabinet)
| | |
| --- | --- |
| | |
| Datasheet | Manual |