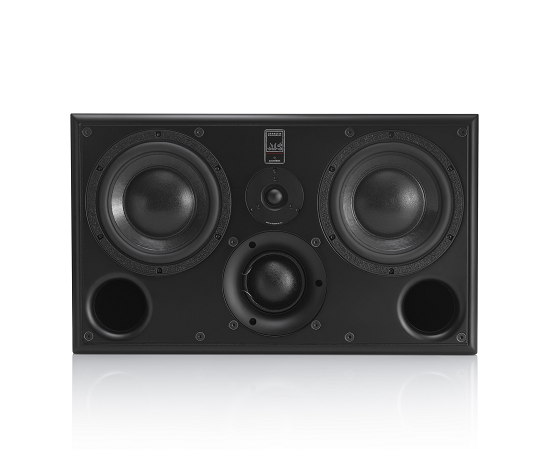 £10300
ATC SCM 45A Pro: mid-size very high performance active 3-way studio monitor
The ATC Loudspeakers SCM 45A SL Pro is a mid-size very high performance active 3-way studio monitor ideally suited for critical near-field listening applications in all control rooms, LCR surround monitoring in medium control rooms and surround channels in medium-to-large contol rooms
The SCM 45A Pro features a built in three way amplifier with frequency, gain and phase correction which has been individually optimised at the ATC manufacturing facility. Adjustment of input sensitivity and bass boost are available to the user via controls on the rear panel of the unit.
ATC has become synonymous with active systems. Choosing to offer active loudspeakers (where the passive crossover network is replaced by active filters and multiple power amplifiers) is simply a result of the uncompromising attitude to loudspeaker design.While passive systems still have their place, and ATC engineering skills can still bring remarkable results from them,"active" is a fundamentally better solution to the problems posed by accurate, high level music reproduction.The ATC instinct is always for the better solution. Not cheaper, not quicker, but better.
It was the development of active loudspeakers that first brought ATC into electronics design and engineering. Active speakers demand multiple power amplifiers so ATC from the mid 1980s became not just a loudspeaker manufacturing company but an electronics manufacturer too.The further step from electronics for active speakers to a range of stand-alone amplifier products was natural and now means that ATC engineering is available from the recording desk or CD player output to the ears.
From modest beginnings ATC has grown to become one of the very few manufacturers successful across both domestic and professional audio. By selecting ATC you join a group of music lovers, professional audio engineers, studios and musicians across theWorld that understand and value the engineering that goes into an ATC product - and the sound that comes out.
ATC SCM 45A Pro Features:
Mid-size very high performance active 3-way studio monitor
Ideally suited to:
– critical near-field listening applications in all control rooms
– LCR surround monitoring in medium control rooms
– surround channels in medium-to-large contol rooms
Discrete MOSFET class A/B tri-amp pack with 150W/60W/25W continuous power output
6 year warranty
| | |
| --- | --- |
| | |
| 25mm Dual Suspension 'S-Spec' Tweeter | 75mm Dual Suspension Soft Dome Midrange |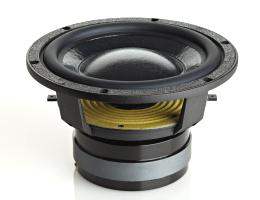 2x 220mm SC Carbon-Paper Bass
Specifications
Drivers: HF 25mm ATC Neodymium, Mid 75mm ATC Soft Dome, 2x LF 220mm ATC short-coil Carbon-Paper cone
Amplitude Linearity ±2dB: 70Hz – 17kHz
Cut-off Frequencies (-6dB freestanding, no room gain): 42Hz – 25kHz
Dispersion: ±80° Coherent Horizontal, ±10° Coherent Vertical
Max. Continuous SPL (1 metre): 112dB
Audio Input: Rear panel mounted female xlr (pin 2 +)
Input Sensitivity: 1V rms (ref. full output)
Input Sensitivity Trim: 0dB to -6dB/1V – 2V (continuously variable via rear panel trimmer)
Input Impedance: Balanced > 10kΩ
Amplifier Output Power: Bass 150W rms, Mid 60W rms, High 25W rms
Crossover Frequencies: 380Hz & 3.5Khz
Crossover Filters: 4th order critically damped with phase compensations
Low Frequency Boost: 0dB to +3dB at 40Hz (continuously variable via rear panel trimmer)
Overload Protection: Active FET momentary gain reduction
Dimensions (HxWxD): 353 x 600 x 375mm. Handles add an additional 39mm to depth.
Weight: 36kg (per cabinet)
| | |
| --- | --- |
| | |
| Datasheet | Manual |