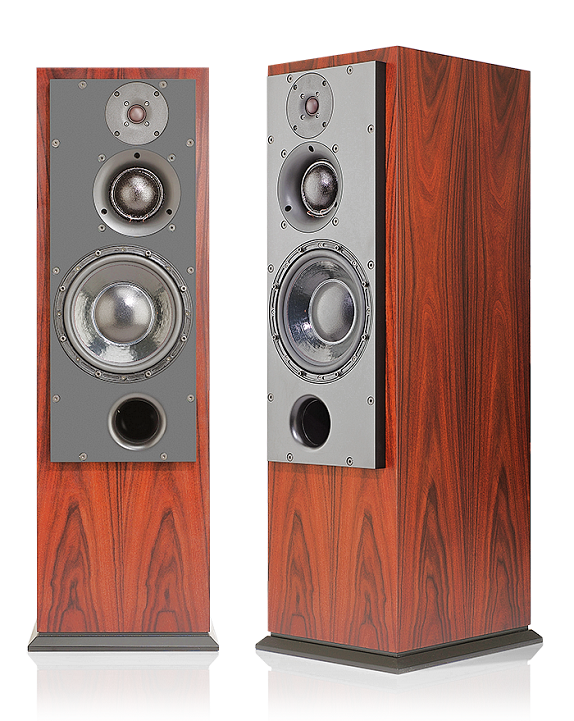 £12175 / £16200
ATC SCM 50 SL / SCM 50A SL

(Passive / Active)

Rounding off 2022 awards we were exceptionally happy to receive a Product of the Year award from SoundStage! Network for our SCM50 loudspeaker. Soundstage went to great lengths to review both the passive and active versions of this loudspeaker, comparing and contrasting both versions.
Outstanding Performance - ATC SCM50 passive/active loudspeaker: "This is a loudspeaker for music lovers who want to hear their music sounding as close to the master tape as possible." Jonathan Gorse
ATC SCM 50 SL / SCM 50A SL

(Passive / Active)

ATC has done something I thought was impossible here: engineered a ported loudspeaker that has the bass definition and clarity of a sealed design. When a tom drum was struck, a low-register piano note played, or a guitar strummed, the leading edge of the sound wasn't blunted or the decay softened by muddy and ill-defined midrange or bass. Speed and attack were whipcrack fast with simply no blurring of the edges of the notes. This was clearly revealed on the track "Short Skirt / Long Jacket," from Cake's album Comfort Eagle (16/44.1 FLAC, Columbia Records). The astoundingly tight drum rhythms punched into the room via the ATCs with tremendous weight and speed, the sounds stopping and starting instantaneously, while the staccato brass backing was splendidly clear and articulate.
While listening to the ATCs in active mode, I marveled at the SMC50's world-class ability to reveal each strand of a musical performance, and every instrument's contribution to a song; perhaps this is the overriding characteristic that makes this speaker so truly exceptional.
This pair of ATC SCM50s was quite simply one of the most breathtakingly revealing sets of loudspeakers I have ever heard. According to my definition of what constitutes high-end sound, these loudspeakers utterly excelled across all parameters, and I believe this is no coincidence.
As the Naim amplification traded blows with the ATC's onboard modules, my preference would waver between the two; it was like an epic Wimbledon final, with one player breaking a service game only for their opponent to break back.
Best of all, though—the sound of the SCM50s was just incredible in either configuration, and I was in the presence of one of the best loudspeaker systems I have ever heard. Both configurations utterly rocked the house, offering world-class dynamics, a feeling of totally uncompressed music-making, and astonishing levels of transparency and detail.
This is a loudspeaker for music lovers who want to hear their music sounding as close to the master tape as possible. If you want to experience what it was like to stand in the Record Plant's Sausalito studio in 1976 as Mac laid down "Go Your Own Way," this is as near as you're going to get without dating Stevie Nicks and shooting a line of coke off the back of the studio's API mixing desk.
ATC SCM 50A SL (Active)

The SCM50 ASL launches powerful dynamic soundstages of precise focus and great stability, allied to seemingly effortless low frequencies, the latter imbued with power, slam, grip and clear tune playing; in these latter respects it sounds rather more like a massive sealed box than a reflex tuned system.
This loudspeaker is immediately impressive, with sparkling but not overemphasised musical detail. In addition its noise floor inherently very low, characterised by impressively deep and spacious imaging,
More upbeat in character overall, sibilants were also now first class, vocals were superbly projected in space and time, the images deeply textured and believably dimensional. Imaging extended beyond the lateral spacing of the enclosures, indicative of great clarity and phase coherence.
Like the ATC SCM 50 SL passive version reviewed last year, the SCM50 ASL also squarely hits the HFICRITIC Audio Excellence level for sheer all round ability, and not least on grounds of a that truly massive dynamic range delivered by this active version. Without a doubt this is High End Audio on a budget.
As befits a true monitor this loudspeaker system has little character of its own preferring to let the music tell its own story. It demands to be heard. I certainly enjoyed my time with it, and it is highly recommended for performance and value.
Fine in-room bass is available to almost 30Hz, and with audibly low port coloration – an impressive result.
ATC SCM 50 SL

"Superb speakers continue to set standards at this price"
We've been using ATC's SCM50 as our reference speakers for well over a decade. Over that time they've been connected to just about every piece of electronics that has passed through our test rooms, from budget microsystems (just for fun, you understand) all the way up to monster pre/powers that retail for Porsche money. In all that time, and with those many hundreds of components, they have never once let us down.
If we had to describe the ATC's sound in one word, it would be 'honest'. They don't flavour or try to make things more exciting by adding a little treble sparkle or bass thump. They simply try to reproduce the signal faithfully.
The SCM50s aren't fussy about musical genre though. They have the dynamic punch and organisational abilities to make the most of Tchaikovsky's 1812 Overture. They never sound fazed or stressed even when pushed hard. Equally, there's no shortage of authority here, with the speakers digging low and true, delivering a solid, meaty presentation when required.
We haven't managed to find something that's as satisfying an all-rounder or as practical to use as a day-to-day review tool. Considering the SCM50 was originally introduced in the mid-80s, that's quite some achievement. It seems great engineering doesn't date.
OUR VERDICT: The ATC SCM50s have been our reference speakers for more than a decade and for good reason
FOR

Honest, balanced performance
Dynamic ability
Rugged build
ATC SCM 50 SL

The sound was impressive, dynamic and powerful, with a desirably fast and crisp bass,
The sheer power and dynamic range on tap belied their relatively
compact dimensions.
The agile bass helped the perception of good timing: more like a sealed box than a reflex.
The joins between the three drivers were aurally seamless, and one really could not hear the crossovers working. I admired the evenhanded performance on so many different kinds of music and recording methods, and thus became fully aware of its studio monitoring pedigree: a loudspeaker which aims to tell the truth with minimal embellishment. The low distortion and smooth response also confers desirably low listening fatigue.
Its great virtue was the way it became acoustically unobtrusive, allowing the wide range of music programme we sampled to tell their individual stories.
Rather more powerful than its modest proportions might indicate, this fine design delivers stereo images on a grand scale, and conveys much of the character and detail in fine recordings. It hits the audio excellence level for its sheer all round ability – not least the massive power handling and the resulting dynamic range.
The bass is desirably over-damped, to deliver a near flat response when boundary and room gain is taken into account. The numeric figures are flat to 50 Hz -3dB, but powerful, in-room bass is actually achieved down to 35Hz.
ATC SCM 50 SLT Private Edition

Mahler's Symphony No. 8 with Michael Tilson-Thomas (SFS). This work has with orchestra, organ, Triple choir and several soloists one Such sound density that many boxes simply overwhelmed with the detail resolution are. Not so the ATC: you posed this mass of musicians with a lightness and audibility in the listening room, as I myself in the best Concert halls have hardly ever experienced.
The SCM50A FF not disappointed - she plays enormously loud and remains impressively clean.
The ATC sounds spatially completely conclusive, tonal always right, provided you just angle it slightly or placed parallel to the wall.
The bass was neither too soft nor too dry, but simply perfectly balanced. But she shone the most with her Neutrality and their addictive Transparency.
Britten's "War Requiem" sounded unfamiliar dense and detailed, yet in conciliatory "Agnus Dei" never so peaceful and harmonious.
ATC SCM 50 SLT & SCM 50 SLT Active

SCM 50 SLT:

Sound level: 91%

Value for money: "very good"

"Same case, same chassis assembly as her activated sister. Is it worthwhile to experiment with external electronics? Clear Jein. Only those who have very high-quality electronics and fun experiments with power amps / cables, etc., could come at his expense. Otherwise, the active version is ahead!"

SCM 50 SLT Active:

Sound level: 97%

Value for money: "excellent"

"The speaker convinces in the laboratory as well as in the listening room. The British consistently pursue their no-nonsense philosophy. No sound control, not even a RCA input can be found, only one XLR input allows the contact to the preamplifier. Through and through solid workmanship. You have such professionals in the living room."
ATC SCM 50 SLT & SCM 50 SLT Active

SCM 50 SLT:

"Very good" (82 points)

Price / Performance: "outstanding", "highlight"

"Standbox with first-class chassis equipment. Sounds even more open and impulsive to reference amplifiers than their equally outstanding active sister, and thanks to its extremely good-natured impedance characteristics, it is also suitable for tubes."

SCM 50 SLT Active:

"Very good" (81 points)

Price / Performance: "outstanding", "highlight"

"Active box with fine Class A electronics and first-class chassis equipment. Sounds very silky, open, impulsive. Bottom line cheaper than the passive version. Unfortunately not adaptable to the room despite active technology. "
ATC SCM 50 SLT

The SCM50 PSLT has a three-way, three-speaker configuration, which is the standard reference for the ATC. Also, since the size of the tower version is small, there is no restriction on the installation space.
It has a powerful bass reproduction ability and an expression of superior executive texture that can not be denied by anyone, and the soft texture unique to British sound is added.
ATC SCM 50 SLT Active Anniversary

Dave Brubeck's 'Take Five' from Time Out SACD Columbia Legacy CS 65122] really swung, with Paul Desmond's sax firmly at the centre, full toned and not atall shrill. The drums had real power and scale. Indeed,it is rare to find drums sounding so realistic - mostlikely a combination of the unusually deep and evenbass and low distortion [see Lab Test measurements).
The SCM 50 can't improve on what's on the recording, but if it has been captured faithfully one can be assured it will be reproduced well.
Voice was particularly well reproduced. For instance,James Taylor and Mark Knopfler's vocals in 'Sailing to Philadelphia' were rendered superbly. From Elvissinging 'Four Leaf Clover' on a compilation CD to Van Morrison's difficult-to-handle guttural drawl in 'The Last Laugh' from Sailing to Philadelphia, the ATC delivered the goods in a free, natural and easy manner.

Hi-Fi News verdict: A studio-quality speaker that combines fine engineering, solid built construction and accurate, musically satisfying replay in the home.
ATC SCM 50 SL Active

They are remarkably entertaining to use and froma reviewing perspective phenomenally transparent.
All in all the Active 50 represents tremendous value for the money, I'd challenge anyone to produce a loudspeaker, amplifier and cable system that came anywhere near this performance level at the price
If what you want form your system is high resolution, high power handling and high entertainment this is one of the finest solutions available
ATC SCM 50 SL Active

They tell you precisely how it is - how big, how fast and how much bass extension.
You hear every transition, be it studio effect or chord change.
In terms of resolving power for your pound, this amp and speaker combo is superb value, all the more so if you like to play music loud and long.
ATC 50 PSL Pro

There's a ringing quality that I'd only expect to hear at a live concert.
They've got such an even spread throughout the frequencies.
I Love the sound now. I'm so impressed with the ATCs: I'd love to isolate one thing they do particularly well, but they simply do everything.
ATC 50 SLT Active

The Active 50's will rock all night long. But they will also "classical" all night long as well. The ATC's do not play favorites when it comes to genre. Rhonda Vincent's bluegrass "Good Thing Going" on the Rounder label (11661-092-2) was just as convincing and enjoyable as the new and stunning K2HD re-mastered "Antiphone Blues" on FIM (LIM K2HD 026).
True to its design goal, all the good qualities and lack of adverse qualities of this speaker meant that listening fatigue was not a factor. We never had the feeling that we had listened to these speakers and the music playing through them "enough". It was easy to listen to them for hours, which we did several times.
If they are good enough for guys like Michael Bishop, Doug Sax, George Massenburg, Bob Ludwig and Pink Floyd, they're good enough for me.
ATC SCM 50 SLT Features:
Massive ATC motor assembly
Wide, even dispersion for pin-point imaging
The monitors' ability to reproduce music and speech with phenomenal accuracy, transparency and dynamics lies mainly in the SM75-150S Super Dome midrange driver. However, recent modifications that include an upgraded tweeter and enhanced port profile have brought about further improvements in all performance parameters
| | |
| --- | --- |
| | |
| 25mm Dual Suspension 'S-Spec' Tweeter | 75mm Dual Suspension Super Dome Midrange |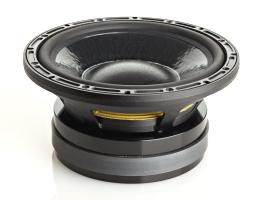 250mm SL Super Linear Bass
Specifications
SCM50ASLT (Active)
Drivers: HF 25mm ATC Neodymium, Mid 75mm ATC Super Dome, LF 250mm ATC Super Linear
Amplitude Linearity (±2dB): 70Hz–17kHz
Frequency Response (±6dB): 38Hz–25kHz (freestanding, no room gain)
Matched Response: ±0.5dB
Dispersion: ±80° Coherent Horizontal, ±10° Coherent Vertical
Max SPL: 112dB
Crossover Frequencies: 380Hz & 3.5kHz
Connectors: Male XLR
Filters: 4th Order Linkwitz-Riley
Amplifier Output: 200w LF, 100w Mid, 50w HF
Cabinet Dimensions (HxWxD): 1003 x 304 x 470 mm
Weight: 53.3kg
SCM50SLT (Passive)
Drivers:HF 25mm ATC Neodymium, Mid 75mm ATC Super Dome, LF 250mm ATC Super Linear
Amplitude Linearity ±2dB: 70Hz–17kHz
Frequency Response -6dB: 38Hz–25kHz (freestanding, no room gain)
Matched Response: ±0.5dB
Dispersion: ±80° Coherent Horizontal ±10° Coherent Vertical
Sensitivity (sine wave): 85dB @ 1W @ 1m
Max continuous SPL @1m: 112dB SPL
Crossover Frequency: 380Hz & 3.5kHz
Input Connector: Binding Posts/4mm banana plugs
Recommended Power Amplifier: 100 to 1500 Watts (see ATC P1, P2, SIA2-150 Mk2)
Nominal Impedance: 8 ohms (5.5 ohms min)
Cabinet Dimensions (HxWxD): 1003 x 304 x 470 mm