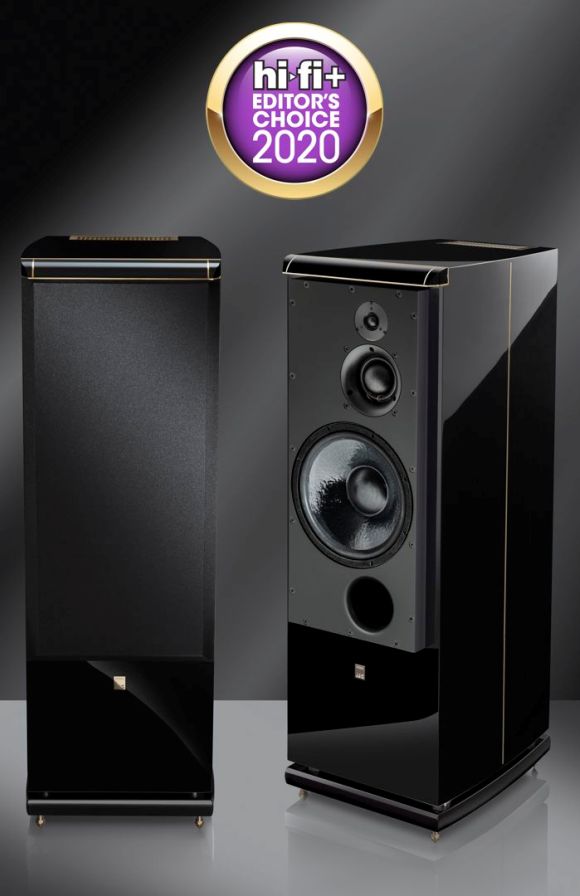 £32700 / £37000
ATC SCM 100 SE Active

ATC SCM100SE Wins Hi-Fi+ Editors Choice Award 2020
ATC's ever-green SCM100 active reflex-loaded three-way floorstanding loudspeaker needs little introduction, as it has been one of the mainstays of the company's range for decades.
"What makes it so appealing is the ease with which it goes about the business of reproducing not only the full bandwidth of the signal but its full dynamic envelope as well, and if you like to play at levels that approach the realistic, it is in a class of its own."
ATC SCM 100 SE Active

All this glory and more is there for the enjoying with these high-resolution loudspeakers.
I mentioned earlier that I'd made a discovery about ATC actives over the course of this review. They need more drive than average; more than was provided by the MSB DAC or transformer passive Allegri. I was getting extremely revealing, wide bandwidth results with plenty of power but limited emotional impact: something wasn't quite gelling. So I dug out an ATC CA2 preamplifier and hooked it up. Bam, that did it: the musicians were in the room. Now the Nils Frahm sounded truly live, the piano regaining its full dynamic glory and the performance taking on a spine tingling immediacy. Using a preamp with decent line driving capabilities broke through the last barrier between the listener and the performance to deliver both technical and emotional communication of the first order.
If you want to move air properly you need a box with volume and preferably a large bass driver. The SCM100SE has both and is very well put together. What makes it so appealing is the ease with which it goes about the business of reproducing not only the full bandwidth of the signal but its full dynamic envelope as well, and if you like to play at levels that approach the realistic, it is in a class of its own.
I found the ATC SCM100SE extremely rewarding once a key ingredient had been added to the mix. I'm sure that there are other preamplifiers that have the ability to drive these speakers but the results I got with the modestly priced CA2 were pretty damn fabulous.
ATC SCM 100 SE Features:
New ATC designed and built 25mm Soft Dome tweeter model SH25-76S
The unique ATC 75mm Soft Dome midrange model SM75-150S
Fully discrete amplifier for each drive unit combined to create a Tri-amplifier of 350 watts with active crossover filters, phase correction and overload protection
Accurate timbre, wide dispersion and perfect imaging
Any veneer to order
Choice of top brow finish and colour detail
6 year warranty
| | |
| --- | --- |
| | |
| 25mm Dual Suspension 'S-Spec' Tweeter | 75mm Dual Suspension Super Dome Midrange |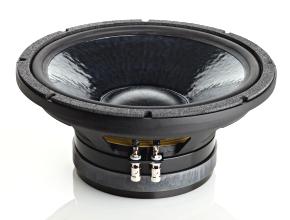 314mm SL Super Linear Bass
Specifications
Drivers:HF 25mm ATC Neodymium, Mid 75mm ATC Super Dome, LF 314mm ATC Super Linear
Frequency Response (-2dB): 65Hz-17kHz
Frequency Response (-6dB): 32Hz-25kHz
Matched Response: +/- 0.5dB
Dispersion: ±80° Coherent Horizontal, ±10° Coherent Vertical
Max SPL: 115dB
Crossover Frequencies: 380Hz and 3.5kHz
Connectors: Male XLR
Filters: All active
Amplifier Output: 200w LF, 100w Mid, 50w HF
Suitable Preamps: ATC SCA2, CDA2 Mk2, CA2 Mk2
Loudspeaker Dimensions (HxWxD): 1150 x 419 x 592 mm
Weight: 79kg
Passive version
Sensitivity: 88dB @ 1W @ 1m
Loudspeaker Dimensions (HxWxD): 1150 x 419 x 592 mm
Suitable Amps: 100 to 1500 Watts (see ATC P2)
Weight: 74kg