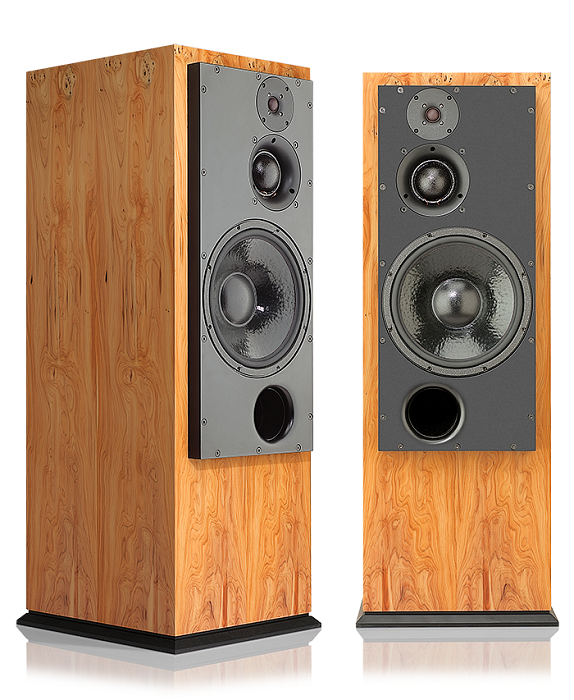 £16550 / £20675
ATC SCM 100 SE Active

ATC SCM100SE Wins Hi-Fi+ Editors Choice Award 2020
ATC's ever-green SCM100 active reflex-loaded three-way floorstanding loudspeaker needs little introduction, as it has been one of the mainstays of the company's range for decades.
"What makes it so appealing is the ease with which it goes about the business of reproducing not only the full bandwidth of the signal but its full dynamic envelope as well, and if you like to play at levels that approach the realistic, it is in a class of its own."
ATC SCM 100 SE Active

All this glory and more is there for the enjoying with these high-resolution loudspeakers.
I mentioned earlier that I'd made a discovery about ATC actives over the course of this review. They need more drive than average; more than was provided by the MSB DAC or transformer passive Allegri. I was getting extremely revealing, wide bandwidth results with plenty of power but limited emotional impact: something wasn't quite gelling. So I dug out an ATC CA2 preamplifier and hooked it up. Bam, that did it: the musicians were in the room. Now the Nils Frahm sounded truly live, the piano regaining its full dynamic glory and the performance taking on a spine tingling immediacy. Using a preamp with decent line driving capabilities broke through the last barrier between the listener and the performance to deliver both technical and emotional communication of the first order.
If you want to move air properly you need a box with volume and preferably a large bass driver. The SCM100SE has both and is very well put together. What makes it so appealing is the ease with which it goes about the business of reproducing not only the full bandwidth of the signal but its full dynamic envelope as well, and if you like to play at levels that approach the realistic, it is in a class of its own.
I found the ATC SCM100SE extremely rewarding once a key ingredient had been added to the mix. I'm sure that there are other preamplifiers that have the ability to drive these speakers but the results I got with the modestly priced CA2 were pretty damn fabulous.
ATC SCM 100 SLT Active

SCM 100 SLT Active:

"Very good" (81 out of 100 points)

Price / Performance: "outstanding", "highlight"

"Pretty beefy active box after British beauty ideal from the studio scene. Not pretty, but musically a high-flyer: big sound pictures, high transparency, precise, uncomplicated playback."
ATC SCM 100 SLT Active

Even at very high levels, the kind of earplug territory that numbs the ear's response in minutes, the SCM 100As simply refuse to harden-up or squash dynamic extremes.
So clean do these floorstanders sound that we found ourselves listening to them far more loudly than usual.
The SCM 100As enjoy a lovely consistency of character throughout the frequency range: it's something that's rare, even at this kind of price level.
The speakers convincing tonality and impressive detail resolution make it an absolute joy to listen to.
These floorstanders are immensely muscular when required, but with subtler music such as this, theyr agility and finesse is deeply impressive.
They have the attack to work with Nirvana, the authority to deliver the Inception OST and the ability to convey the emotion in Arvo Part's Cantus in Memory of Benjamin Britten with the utmost skill.
If you value tonal neutrality, dynamic reach and deep bass, we haven't heard anything better at this money.
FOR: massive dynamic reach; huge bass; great composure and integration; tonal neutrality
ATC SCM 100 SLT Active

Despite their size they are remarkably easy speakers to accommodate inasmuch as they are not as fussy about placement as the average large passive design. Specifically you can put them quite close to a rear wall and, room shape allowing, this doesn't result in exaggerated bass.
Play a few more pieces and you discover that they merely reflect the original balance with greater accuracy than usual and that some recordings have considerably more low end on them than others.
These full scale monitors are from the warts and all school of transparency, there is no sweetener at all so if you like a clean, refined sound it will need to be delivered by the recording and source. This is the way that it should always be of course but rarely do pure hi-fi companies have the balls to deliver it with as little compromise as ATC.
ATC SCM 100 SLT

On the subject of columns coming from the market "Pro" suffers some myths, among which the most common is the one that says that a tool for work, not for listening to music for pleasure. With regard to SCM100 it is total nonsense - even the negation of the truth. These speakers have nothing to do with anything with presumed sterility. They love music, reproduce it in the most civilized way, always from the best side. This is a pure, full natural "sound" without dynamic constraints as such.
ATC SCM100 already in the active version, and before replacement of the tweeter, provide sound, which in my opinion will go perfectly and in the requirements both professionals and audiophiles with longer experience. These are columns that I just do not want to stop listening! Music preferences as such they do not have.
ATC SCM 100 SLT Active

With an ease at all frequencies, and a prodigious and unforgettable bottom end these are speakers that end questions about sufficiency, or at least their sufficiency. Listening to Gabriela Lena Frank "Mestizo Waltz" (Keith Lockhart/Utah Symphony) from Reference Recordings (which is hardly a waltz, unless it's a waltz of tectonic plates) put the recorded venue in my listening room, or at least a smaller rendering of it. It was fantastic, absolutely fantastic.
ATC speakers all seem to have roughly, if not exactly, the same timbre one speaker to the next. I've listened to or owned ATC's 7s, 10s, 20s (passive and active), 35's, 50's and now 100s. What I conclude is that ATCs are a bit like Lego blocks, they're somewhat interchangeable, with the choice of speakers mandated by the size of your room (to accommodate the bottom end, and have a place to park the speakers), and of course, your pocket book.
If you get the chance, you'll hear why ATC owners usually trade up within the line from smaller to larger speakers. They are simply an unmitigated delight. Thanks to Teresa Kregling at flatearthaudio.com for arranging my time with the speakers. Larry Cox
ATC SCM 100 SLT - SCA2 - P2

Matching sound through ATC full set is ATC-like and it is ideal for monitor-oriented sound. Unlike the trend of normal hi-fi listening and emphasizing energy only, the combination of standard monitor amplifier and speaker produces harmonized stage with emphasis on accuracy without unnecessary exaggeration and solid middle / low range with excellent texture and balance. Another appeal of the P2 power amplifier is that it reveals the recording environment of the reproduced sound source properly, and the coolness that expresses the pros and cons of the speaker at once can be seen. In short, it focuses on thorough monitor tendency, and it can meet stable band balance and precise sound without leeway.
SCM100 PSLT New's excellent bass reproduction ability is a combination of P2 that can display the true center of the sound and the ATC brand's best match.
ATC SCM 100 SLT

ATC SCM100 PSLT New through Gryphon Pandora and Antillion EVO, 100% of the band playback ability as if you have met your opponent properly. The combination of these products is more praiseworthy than the combination of any high-end product, but its well-centered and well-structured sound reproduction capability.
It is remembered as a more attractive match to satisfy both audio and musical sensibility through mutual complementary which is the merit of best matching.
ATC SCM 100 SLT Features:
Massive ATC motor assembly
Wide, even dispersion for pin-point imaging
The monitors' ability to reproduce music and speech with phenomenal accuracy, transparency and dynamics lies mainly in the SM75-150S Super Dome midrange driver. However, recent modifications that include an upgraded tweeter and enhanced port profile have brought about further improvements in all performance parameters
| | |
| --- | --- |
| | |
| 25mm Dual Suspension 'S-Spec' Tweeter | 75mm Dual Suspension Super Dome Midrange |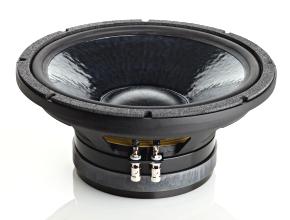 314mm SL Super Linear Bass
Specifications
SCM100ASLT (Active)
Drivers: HF 25mm ATC Neodymium, Mid 75mm ATC Super Dome, LF 314mm ATC Super Linear
Amplitude Linearity (±2dB): 65Hz–17kHz
Frequency Response (±6dB): 32Hz–25kHz (freestanding, no room gain)
Matched Response: ±0.5dB
Dispersion: ±80° Coherent Horizontal, ±10° Coherent Vertical
Max SPL: 115dB
Crossover Frequencies: 380Hz & 3.5kHz
Connectors: Male XLR
Filters: Active – 4th Order Linkwitz-Riley, Passive – 2nd Order linkwitz-Riley
Amplifier Output: 200w LF, 100w Mid, 50w HF (active version)
Cabinet Dimensions (HxWxD): 1070 x 397 x 560 mm
Weight: 68kg
SCM100SLT (Passive)
Drivers: HF 25mm ATC Neodymium, Mid 75mm ATC Super Dome, LF 314mm ATC Super Linear
Amplitude Linearity ±2dB: 65Hz–17kHz
Frequency Response -6dB: 32Hz–25kHz (freestanding, no room gain)
Matched Response: ±0.5dB
Dispersion: ±80° Coherent Horizontal ±10° Coherent Vertical
Sensitivity (sine wave): 88dB @ 1W @ 1m
Max continuous SPL @1m: 115dB SPL
Crossover Frequency: 380Hz & 3.5kHz
Input Connector: Binding Posts/4mm banana plugs
Recommended Power Amplifier: 100 to 1500 Watts (see ATC P1, P2, SIA2-150 Mk2)
Nominal Impedance: 8 ohms
Cabinet Dimensions (HxWxD): 1070 x 397 x 560 mm